By:

James Steer

In: Blog (Events)
Hits: 1007
The PhD thesis completed in 2019 by James Steer, a post-doctoral research fellow in HIGHWAVE, has been selected by the UK Fluids Network (UKFN) to receive their annual thesis prize. The UKFN is an Engineering and Physical Sciences Research Council funded network of academic and industrial research groups in the UK. After votes from the judges were tallied, the scores of James and two others were tied, meaning each will receive the £200 prize. The entire HIGHWAVE team extend their congratualtion to James and are delighted that he has been recognised for his work. A summary of James' work can be found on the HIGHWAVE website, here, and his thesis can be found in The University of Edinburgh archive, here. The award was been announced by the UKFN on their website and by his alma mater, The University of Edinburgh
By:

Frederic Dias

In: Blog (Events)
Hits: 1068
HIGHWAVE involves a lot of numerical simulations of nonlinear water waves. HIGHWAVE was successful with its PRACE DECI 16 application. The project has been given 3M core-hours. It will start in the summer of 2020 and will last for one year.
By:

Frederic Dias

In: Blog (Events)
Hits: 2127
Prof. Dias will co-chair the European Fluid Mechanics and Turbulence Conference (EFMTC2021) at ETH Zurich from June 20-24, 2021.
Due to the COVID-19 pandemic the EUROMECH council decided to combine the 13th European Fluid Mechanics Conference (EFMC13) and the 18th European Turbulence Conference (ETC18). ETC18 was originally supposed to take place in Dublin in August 2021.
Read more: European Fluid Mechanics and Turbulence Conference
By:

James Herterich

In: Blog (Events)
Hits: 1056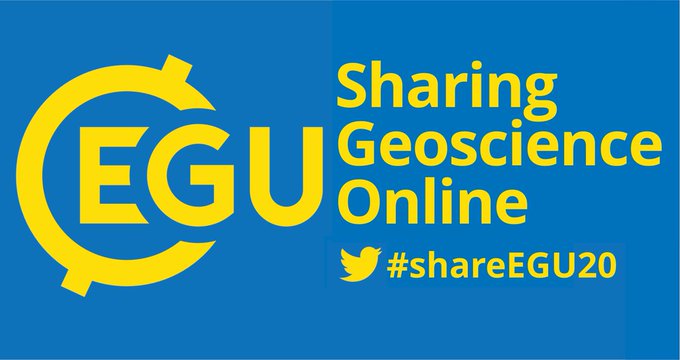 Last week the European Geoscience Union (EGU) gathered for its annual conference. Though not in its beautiful springtime home of Vienna, the conference persevered through an online sharing platform. This was made freely available to everyone (no fees/reimbursed fees for presenters and no attendance fee), with many kudos - as seen on Twitter - given to organisers for such broad accessibility for attendees.
The schedule was kept as originally intended, with a separate online space for each session. Authors submitted a file displaying their research, be it a video presentation, a slide show document, or a figure. Authors representing their displayed research attended a text-based e-session chat and could give a brief synopsis of their presentation, afterwhich attendees addressed questions or comments to the authors. There were over 700 sessions and more than 200,000 messages!